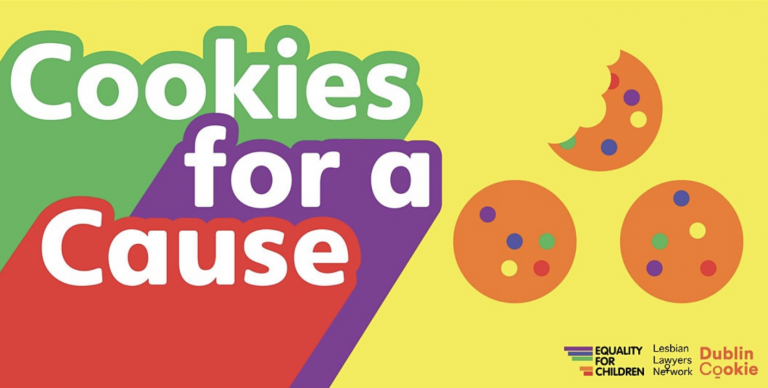 Tracy Horan & Co. Solicitors are delighted to announce that they will be attending Cookies for a Cause this year.
The event will host a panel of four LGBT+ families representatives who will highlight how the lack of legal protection for their children and family impacts them daily.
There will also be informal round table talks after with others in the same situation. Tracy Horan & Co. Solicitors, and other legal representatives will be available on the night to discuss any issues/questions you might have in relation to your family's case.
Interested in attending? Please head over to eventbrite to register for the free event!
Date: Tue, 25 February 2020
Time: 18:00 – 20:00 GMT
Location: Arthur Cox Dublin, Ten, Earlsfort Terrace, Dublin 2, D02 T380